Where there's a WILL, there's a way: the UK's inspiring lottery story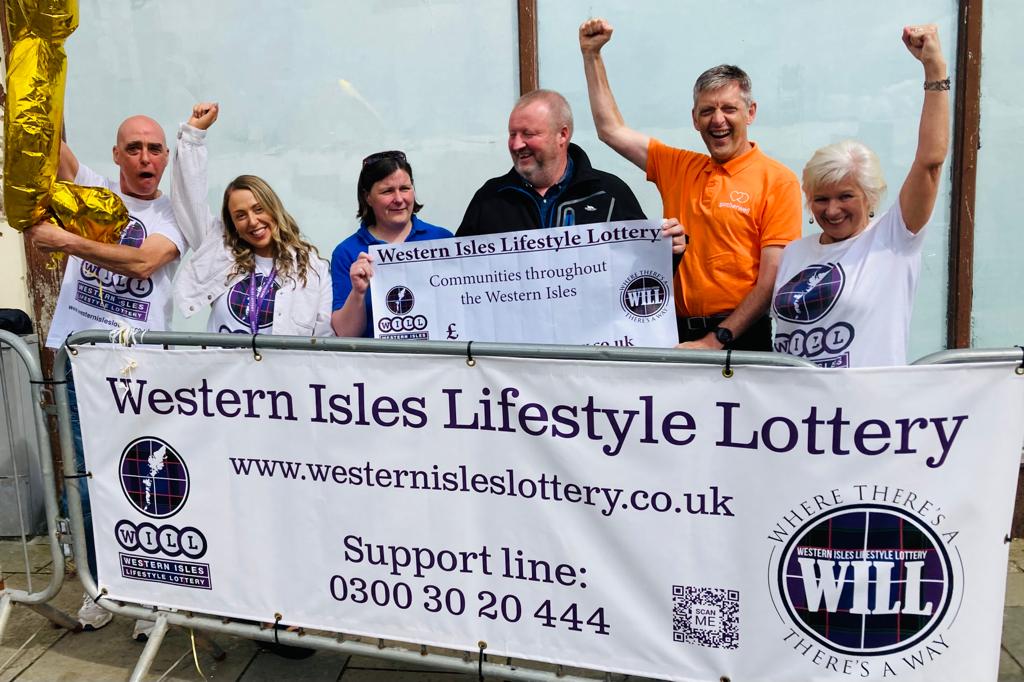 Stornoway was buzzing with vibrant energy as visitors arrived at the Western Isles of Scotland, greeted by a bustling atmosphere on the jam-packed pier. Mouth-watering food stalls, folk musicians and friendly conversation under the warm August sun added to the festive atmosphere. This celebration was in honour of the fifth birthday of the Western Isles Lifestyle Lottery (WILL), one of Gatherwell's most passionate and impactful community lotteries in the UK.
Since its inception, WILL has raised over half a million pounds for the islands, starting with an impressive £45,000 in its first year. The lottery was created to upgrade and improve facilities and services in the Western Isles and support ongoing community initiatives which would boost the local economy by increasing tourism and benefitting the 28,000 residents.
Janet Paterson, founder of the Western Isles Lifestyle Lottery, launched WILL in partnership with Gatherwell in 2017, inspired by a lottery ticket she bought while on holiday abroad. Ever since, the communities of the Western Isles have come together to raise funds year-round.
Janet praised Gatherwell, commending their unwavering support in helping the WILL team transform their ideas into action. Not only did Gatherwell handle all the marketing efforts, but they also set up the website and managed payments and back-office administration. This made Janet and her team confident that their goals were achievable and that they could truly empower local communities.
Gatherwell did everything they could to help us turn our ideas into action. They did all the marketing, set up the website, dealt with all the payments and back-office administration. It was amazing. We then knew this wasn't just a pipe dream – we could actually support communities up here to thrive by helping people to help each other. We literally wouldn't be here without Gatherwell."

Janet Paterson, Founder
Western Isles Lifestyle Lottery
In the last five years the lottery has funded beautiful works of public art, lit up the dark corners of the Western Isles with vibrant lighting displays, as well as investing in celebrations and events, youth projects, health projects, floral displays and much more – it's exactly why the place feels so positive and why there is so much buzz.
WILL Committee member, Charlie, a well-respected community figure, emphasised how the lottery empowers local communities and the people to take control of their areas, no matter how remote. More recently, Janet received the Special Recognition award from The Lotteries Council for her outstanding contribution to her community. A truly unsung hero, Janet is thoroughly deserving of the award. It is amazing to see what she has achieved.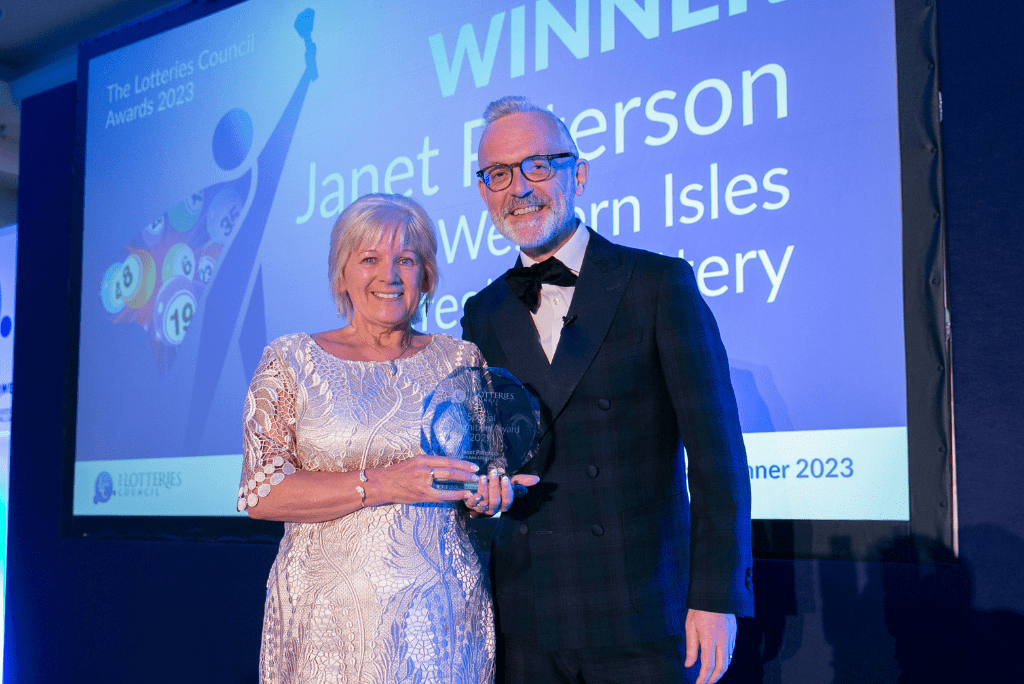 The dedicated efforts of these volunteers to improve the lives of their neighbours and shared communities are truly admirable and Gatherwell is proud to have helped WILL set up their lottery and reach their goals and beyond.
Gatherwell lotteries are a fun and engaging way to appeal to your supporters and raise funds for your cause. Need to generate more funds for your organisation? Gatherwell can help.