Introducing the Gatherwell team
This is us: a group of kind, talented and (let's not be too modest!) really quite remarkable humans who are committed to raising funds for good causes with online lotteries.
I love working at Gatherwell! It gives me freedom and flexibility, has provided invaluable experience in the SaaS industry, leads to positive outcomes for the community and introduces me to inspiring colleagues and leaders!"

Josiah Dunmore, Team Leader – Good Causes
Gatherwell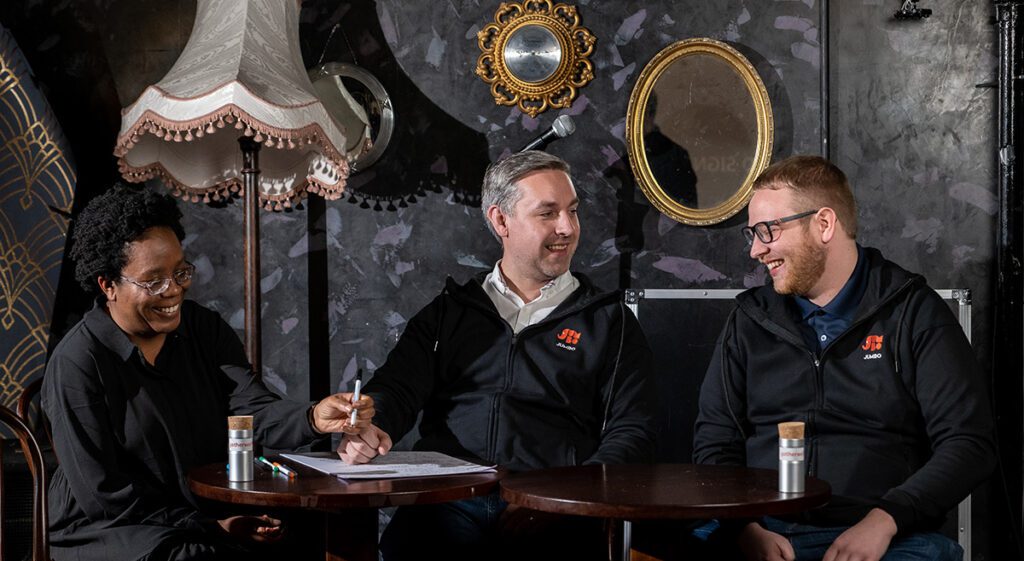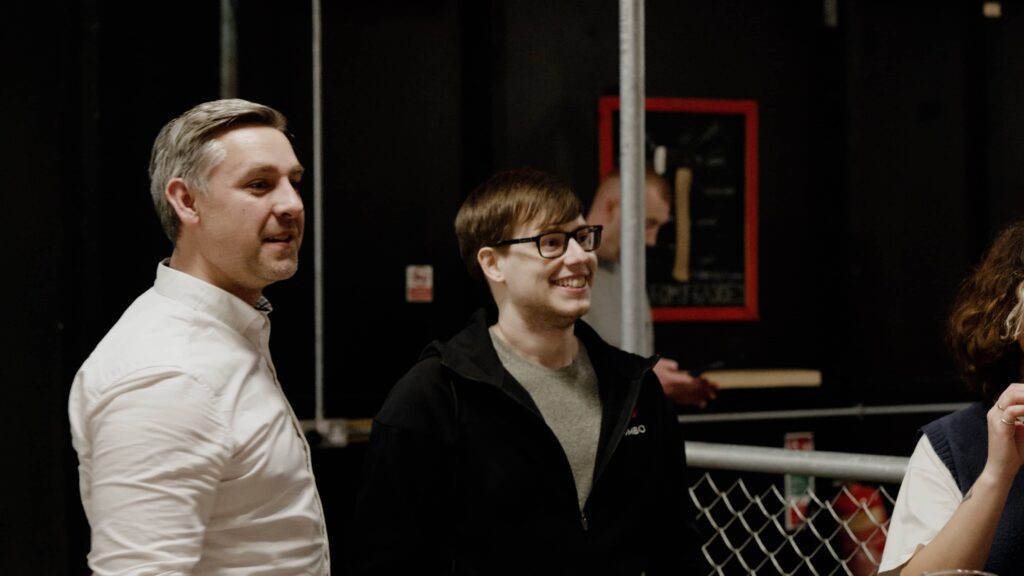 Phil Wright
General Manager
Favourite cake: Brownies
Phil is responsible for strategy and operations at Gatherwell. With a background in the commercial world, he knows how to solve problems and hook customers up with the best lottery solutions out there. He's all about variety, teamwork, and helping more than 12,000 good causes achieve their fundraising goals. When he's not at work, you can find him running, cycling, skiing and hanging out with his two lovely daughters.
Ben Williams
Team Lead - Customer Success
Favourite cake: Cheesecake
Ben is the man with the plan, collaborating with different teams to make sure they're delivering on contracts and agreements. When he's not crushing it at work, he's starting the next Lego project with his son and playing any board or card game that relates to either Warhammer or Dinos! Ben's sense of humour and self-proclaimed title "The Auburn God" make him an awesome team player and his extensive experience ensures customers receive top-notch service.
Craig Carter
Project Manager - New Brands
Favourite cake: Red velvet
Craig is a pro at working with everyone to make sure things go smoothly and partners end up with happy faces and successful lotteries. With experience in various sectors and customer service roles, Craig brings a ton of knowledge to the table that benefit both partners and the Gatherwell crew. When he's not busy being a lotto legend, he's watching sports, playing board and card games, and chilling with his loved ones.
Cheryl Goodall
Customer Account Manager
Favourite cake: Lemon and blueberry
Cheryl is the ultimate one-woman support system when it comes to fundraising! She's built close relationships with more than 100 of Gatherwell's partners, and she's their go-to person to help them reach their goals. Cheryl won our Values Champion award in 2022 for her top-notch service and customer support. When she's not spreading positivity at work, she loves spending time with her family and dogs in the great outdoors.
James Hume
Product Manager
Favourite cake: Black forest
James spends his days brainstorming with the development team to come up with top-notch solutions for customers. James is a charity champion with a lot of experience in the sector, and he loves to hear from his customers about how much Gatherwell has helped their fundraising. His colleagues would describe him as overly inquisitive, asking "why" more than a three-year-old! Outside of work, James loves to cook up a storm and bury his nose in a good book.
James Waudby
Senior Manager, Developer
Favourite cake: Fruit cake
James Waudby's work involves managing the development and product team, ensuring they have everything they need to work on complex problems. He is all about bringing together different perspectives and finding solutions that work. Outside of work, he loves spending time with his family; donating books, toys and games to his daughter's school; and trying to squeeze in some time for a video game.
Carol O'Neill
Business Development Manager
Favourite cake: Chocolate
Carol is a Business Development Manager at Gatherwell, where she works with local authorities to help them set up their own lotteries to support good causes. Carol is excited to develop relationships across the UK, promoting interest in ethical fundraising solutions. Outside of work, Carol enjoys spending time with her four children, supporting them in their hobbies. She also has four dogs that keep her busy on walks during evenings and weekends.
Jonathan Poulton
Business Development Manager
Favourite cake: Caramel
Jonathan is responsible for discovering new business opportunities and helping potential clients find their perfect lottery solution. Having worked with charities in the past, he understands donor motivations, which allows him to achieve the best results for clients. He's passionate about the company culture and the positive impact of Gatherwell's products on clients. Outside of work, he's an avid sports enthusiast and enjoys spending time with his family.
Melanie Harry
Customer Support Manager
Favourite cake: Chocolate
Melanie is the first point of contact for supporters and good causes, chatting about fundraising efforts and brainstorming creative ways to market lotteries. With her background in software support, she's a pro at communicating with people of all backgrounds and technical skill levels. Melanie enjoys spending time with her son, jamming to symphonic metal music and quoting The Mummy (she knows the movie nearly word-for-word).
Kieran Coady
Customer Support Manager
Favourite cake: Chocolate and caramel
Kieran is the go-to guy for supporters and causes when they need help navigating through our platforms. He's also the one who sets up causes and trains newbies on how to use our systems like a pro. Kieran's previous work in EdTech has given him an edge in figuring out how to improve the user experience. When he's not being a superhero at work, Kieran advocates for LGBTQ+ rights and indulges in comic books, wrestling and concerts.
Adam Gill
Marketing Assistant
Favourite cake: Apple crumble
Adam is responsible for managing day-to-day marketing at Gatherwell. With a background in digital marketing, he finds joy in seeing the results that schools and small charities achieve with a Gatherwell lottery. He's a human rights enthusiast involved with various charities, and his colleagues describe him as friendly, approachable, and a great team player. Oh, and he's also a multiple Guinness World Record holder!
Sam Murray
Full Stack Developer
Favourite cake: Carrot cake
Sam is responsible for building new features and maintaining the Lottery Plus platform, as well as providing third-line support to our customer service team. With creative solutions, Sam has helped countless fundraisers maximise their efforts. Outside of work he likes a good read, playing video games and bingeing TV shows. Sam is not only a hoot to be around, but also has a wealth of knowledge and is always willing to lend a helping hand.
Mike Mardon
Full Stack Developer
Favourite cake: Chocolate
Mike is responsible for maintaining and expanding the functionality of our platforms. His diverse background working with different development technologies equips him with the knowledge and adaptability needed to tackle complex challenges and make the most of our platforms. When he's not immersed in coding, you'll find him playing darts with his wife Alva, cheering on Liverpool FC and expressing his artistic side through drawing and painting.
Enrika Lasukaite
People & Culture Officer
Favourite cake: Nutella
Enrika's day-to-day is all about working on making Gatherwell an amazing place to work by supporting the business from a People perspective. She's all about creating a happy team and ensuring organisational efficiency. With her background in HR & events, she knows that a happy team means excellent customer service. When she's not at work, she enjoys driving to beautiful places, hiking and occasionally contributes to a local park clean up!
James Plimbley
Legal Counsel
Favourite cake: Vanilla slice
James is the go-to guy for all things legal, advising on business contracts, data privacy compliance, gambling regulation compliance and more. His contributions have helped good causes raise funds even sooner! James's background as an in-house legal advisor for various organisations allows him to provide effective advice to our team. Passionate about the work that Dogs Trust does, James loves spending time with his two pups and playing games.
One of the reasons I love working for Gatherwell is I help hundreds of partners and causes to raise money every single day! Knowing the service I provide helps to fundraise for those who really need it gets me out of bed in the morning."

Cheryl Goodall, Account Manager
Gatherwell
Sound like a fit?