Can lotteries cause problem gambling?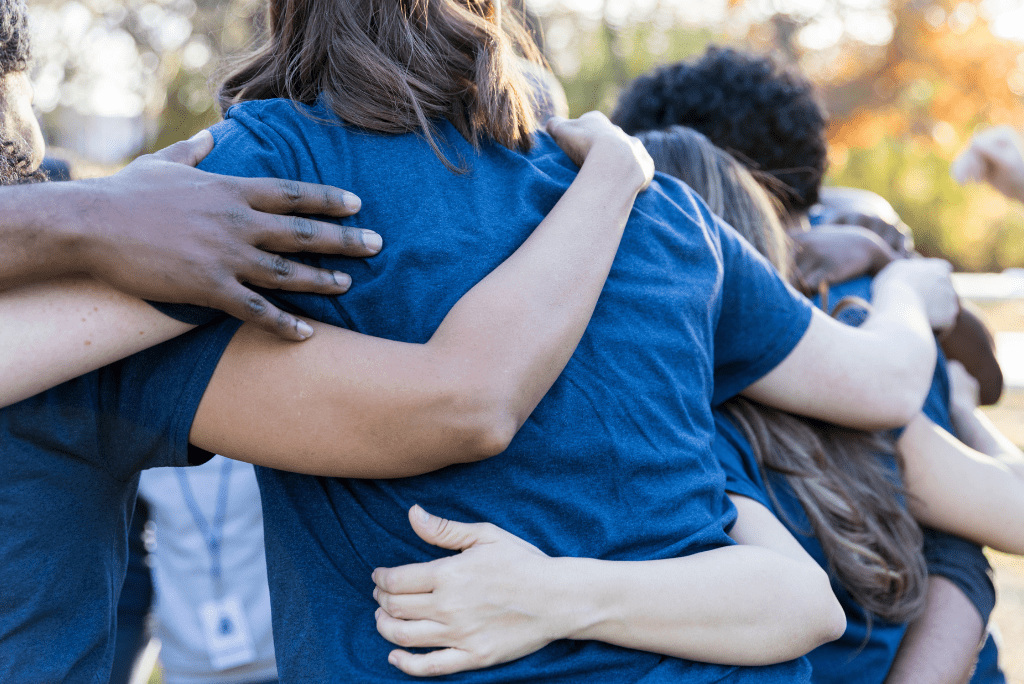 It's a question that's front-of-mind for many leaders in the non-profit and third sector organisations Gatherwell works with. And rightly so: when your organisation's sole purpose is to do good in the world, protecting potentially vulnerable members of your community is absolutely essential. It makes sense to be wary of the risks – and to avoid at all costs anything that creates mental, social or economic harm.
So, do charity lotteries cause problem gambling? The short answer is: No. Charity lotteries are considered low risk when it comes to problem gambling.
A recent survey by nfpSynergy estimates the prevalence of problem gambling across various channels:
Machines in a bookmaker – 13.7%
Dog races (not online) – 9.5%
Online gambling on slots, casino or bingo games – 9.2%
Poker played in pubs or clubs – 8.5%
National lottery draws – 1%
Other lotteries (including charity lotteries) – 1.5%
So, what is it about charity lotteries specifically that makes them low risk? There are a number of factors at play, including:
The motivations of the player
The ability of the game to provide instant rewards
The ultimate goals of the organisation running the lottery.

Player motivation
People are motivated to gamble for many reasons. For some, it is the rush of adrenaline that comes with the possibility of winning big. For others, it is the opportunity to use their skills and knowledge to predict an outcome. Others enjoy participating in a social activity that is shared with friends and family. And others still are looking for a distraction from the stresses of daily life.
In the case of charity lotteries, 55% of players say they buy tickets because they want to support a particular cause, and just 15% say they play to win. Compare this to scratch cards, where 32% of people play to win. When the core motivation is winning a life-changing amount of money, the likelihood of problem gambling increases.
Instant gratification
Gambling activities with a rapid rate of play – i.e. those that offer the instant gratification of a quick reward – are much more likely to be associated with problem gambling. When a person gambles at a rapid pace, they may not have time to consider the risks and rewards of their actions and make good decisions.
Lotteries, on the other hand, typically only offer prizes once a week. When someone buys a lottery ticket, it can take days to know the outcome, which is one of the key reasons why problem gambling is rarely observed in weekly lotteries.
Organisational drivers
The third factor that affects the incidence of problem gambling is the desired outcome of the organisation that runs the lottery. Charity lotteries exist to raise funds for good causes – not to create private profit. In contrast, the large international companies that dominate the betting industry are focused entirely on driving profits.
There is an associated – and stark – difference when it comes to the risk of problem gambling. As we have already seen, online gambling on slots, casino or bingo games encourages 9.2%, charity lotteries just 1.5%.
Find out more
Gatherwell provides lotteries and raffles for charities and non-profits across the UK. As an ethical lottery provider, we have the relevant measures in place to protect consumers from problem gambling and personally contact any player who purchases significantly higher than usual numbers of tickets. We also financially contribute to BeGambleAware, whose mission is to keep people safe from gambling harms.
We are committed to returning the maximum amount of funds raised to the causes they are intended for. We are obliged by law to give back 20% – but instead choose to give back up to 63% of funds raised.
Gatherwell lotteries are a fun and engaging way to appeal to your supporters and raise funds for your cause. Need to generate more revenue for your organisation? Get in touch.
References
https://nfpsynergy.net/blog/charity-lotteries-big-opportunities-and-minimal-risks
https://nfpsynergy.net/free-report/responsible-play-charity-lotteries-and-gambling-related-harms-call-proportionate