Introducing a new feature: the Fundraising Timeline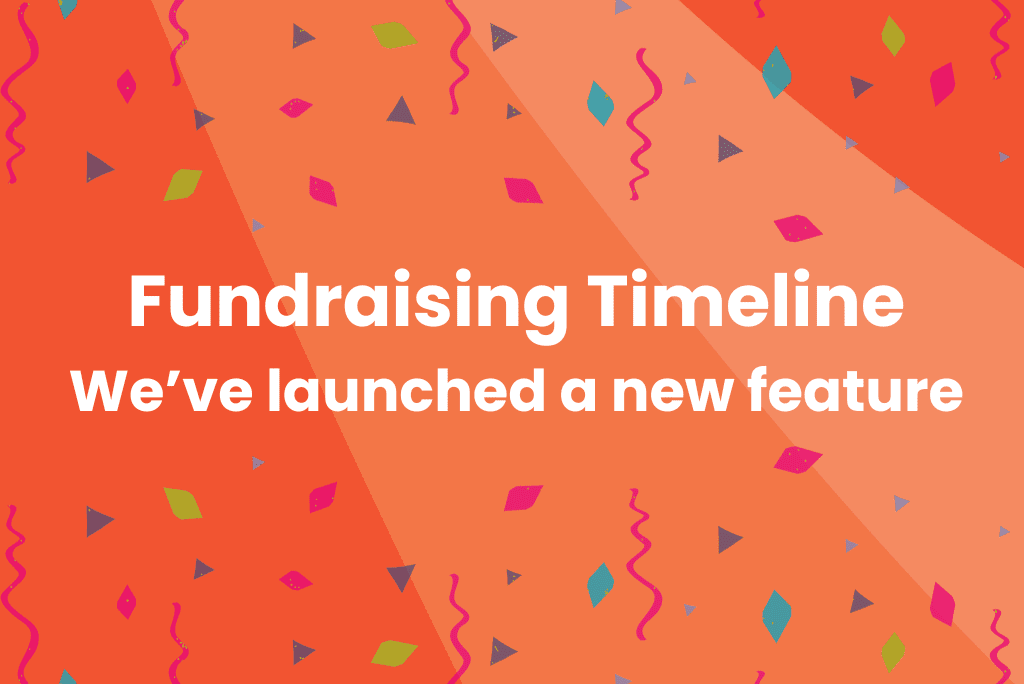 In the world of fundraising, there is nothing more important than connecting with your supporters and letting them know how they are helping you to make a difference. Here at Gatherwell, we believe in constantly evolving to meet the needs of all users and the organisations they support. Based on the valuable feedback from our clients and their players, we are thrilled to introduce a new feature that not only amplifies lottery marketing efforts but also helps you highlight the real impact of your supporters' contributions – the Fundraising Timeline.
Your feedback
Over the past six months, we have been speaking with both platform users and lottery players to understand how we could improve our product. Our users expressed a desire for enhanced marketing support, and players sought to achieve a better understanding of how their participation in the lottery was impacting the greater cause. After consistently hearing this feedback, we saw the potential to tackle both at once.
Our solution
Our new Fundraising Timeline feature aims to highlight when you've hit specific fundraising milestones on the lottery platform. These milestones are built around things such as how much your organisation has raised on the platform, how many players are in the lottery draw, and when annual anniversaries occur. Every time your lottery hits one of these milestones, we will create a new marketing asset you can use to celebrate this achievement with your supporters (check out the example below).
We hope that each milestone helps prompt you to share success stories when your organisation achieves specific fundraising milestones. By doing so, we wish to empower you to effectively communicate the impact of your fundraising efforts, fostering a deeper connection between your cause and its supporters.
Revamping the user dashboard
While we were developing this feature, we decided to trial a new layout of our user dashboard.
We have been receiving feedback from our users that the information we provided made it difficult to answer simple questions like "How much have we raised this year" and "How much money am I likely to raise by the end of this year."
"How much have we raised this year?" and "how much money am I likely to raise by the end of this year?" are really important questions, helping you plan out your annual fundraising activities. We have now made it easy to answer these questions at a glance as well as provide you with a visual representation of how much your lottery has raised since launching – all of this while adding a few creative design tweaks to keep everything fresh!
Celebrating your cause, one milestone at a time
With these new updates, we are excited to celebrate our users with a robust storytelling tool and a revamped dashboard that truly reflects the progress and impact of their fundraising efforts. We believe that by enabling organisations to share their journey, we can inspire greater engagement and support for their causes.
Join us in embracing the power of storytelling and data-driven insights to elevate your cause and make a tangible difference in your community. Together, let's create a world where every milestone achieved is celebrated, and every story shared inspires meaningful change.