Top fundraising ideas for community organisations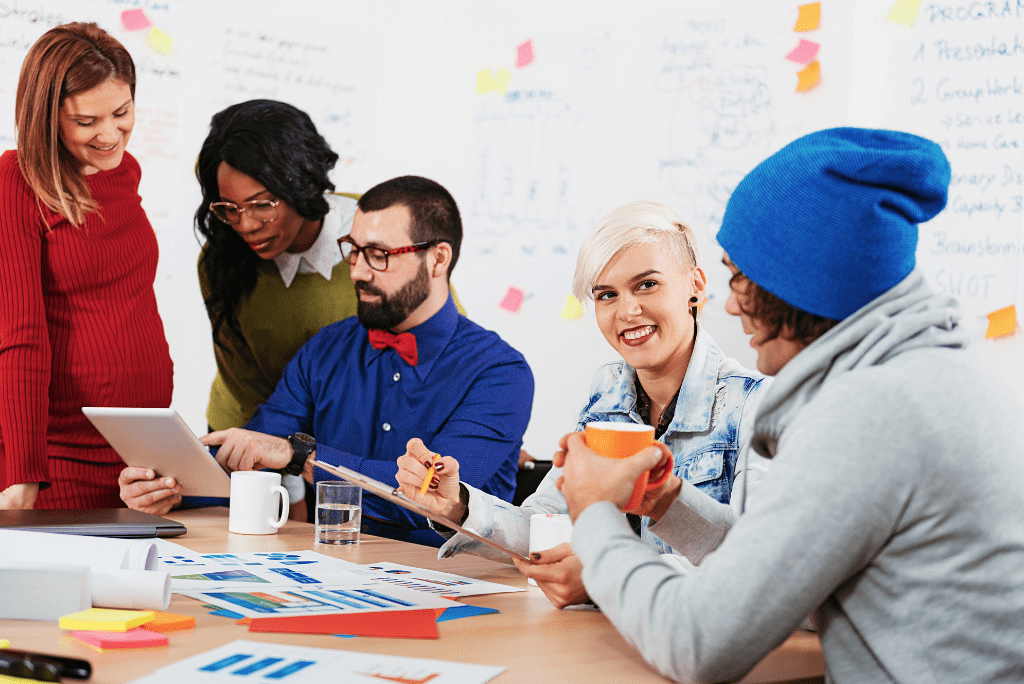 Looking to raise money for your community organisation but don't know where to begin? Don't worry, whether you're a seasoned pro or a first-timer, everyone needs a little inspiration now and then. Check out our list of the top fundraising ideas to help support your cause.
Hold online lotteries
Online lotteries are an enjoyable and entertaining way to engage your existing community and attract new supporters who may not have otherwise been aware of your cause.
By offering them the chance to win exciting prizes in return for their support, you can create a unique and memorable experience that encourages people to get involved and spread the word about your organisation. Easy to set up with low upfront costs and no ongoing out-of-pocket expenses, an online lottery is the ideal way to give your supporters a fun way to contribute.
Host events
Organise an event that will grab supporters' attention and inspire them to donate. There are tonnes of fun and creative fundraising events you can host, from charity auctions to bake sales, benefit concerts and sports tournaments.
Whatever event you choose, make sure it's something that aligns with your organisation's mission and resonates with potential supporters. With a little planning and creativity, you can host an event that not only raises funds but also builds awareness for your cause and brings your community together.
Apply for grants
Ensure you have all the possible grants you can apply for.
Government bodies offer grants for a wide range of community projects, while charitable foundations provide funding for specific social issues. You can use sites such as Funding for All to see what opportunities are out there for your organisation.
Partner with businesses
Building relationships with local businesses can lead to great opportunities for collaboration and support. You could team up to host a one-off promotion where a portion of sales are donated to your organisation, or team up to host a fundraising event. 
For example, you might ask a restaurant to donate a portion of their proceeds on a specific night to your organisation or see if a local store would be interested in sponsoring a charity walk or run. Not only can these partnerships help you raise more funds, but they can also increase your organisation's visibility and help you connect with new supporters in the community.
Sell merchandise
Whether it's T-shirts with your organisation's logo, calendars, or books that share your organisation's story, there are plenty of products that can help generate funds and raise awareness for your organisation.
Not only can merchandise sales help raise funds, but they can also serve as a tangible reminder for people to stay engaged with your organisation and its mission long after the purchase. So get creative with your merchandise ideas and see how you can use them to not only generate funds but also promote your message and vision.
Organise community service projects
Community service projects like neighbourhood clean-ups, food drives and charity walks not only help make a positive impact in your community but also provide a great opportunity for fundraising. You could encourage people to donate and raise funds to take part in the event.
Not only will participants feel good about contributing to a worthy cause, but they'll also have a fun and fulfilling experience that brings them closer to your organisation's mission.
Create a membership program
To create a loyal community of supporters and raise funds for your organisation, consider offering an exclusive membership program that provides members with perks such as early access to events, merchandise discounts and members-only newsletters.
Not only does this provide supporters with exclusive benefits, but it can also cultivate a sense of belonging and community, making them more likely to contribute time and resources to your cause.
Gatherwell lotteries are a fun and engaging way to appeal to your supporters and raise funds for your cause. Need to generate more revenue for your organisation? Get in touch.